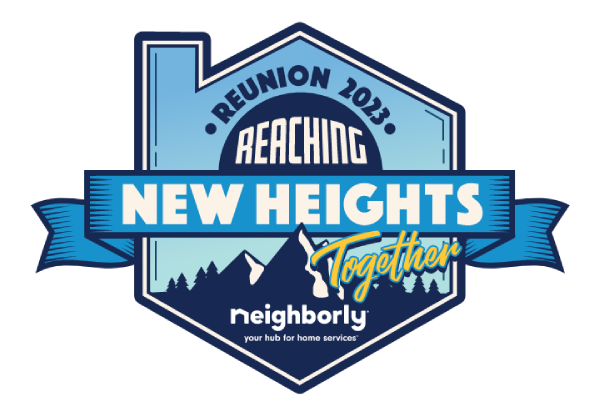 Good news, we've simplified registration for you by offering two registration links – one for single-concept owners and one for multi-concept owners.
To register for a single brand, select "Neighborly Reunion 2023 - Single Brand"
Franchise Owners who have more than one brand select "Neighborly Reunion 2023 - Multi Brand"
10/13/23 - 10/18/23:

Glass Doctor, Mr. Electric, Mosquito Joe, Real Property Management

10/14/23 - 10/18/23:

10/16/23 - 10/19/23:

Aire Serv, Dryer Vent Wizard, Five Star Painting, Grounds Guys, House Master, Mr. Appliance, Mr. Rooter, Molly Maid, Precision Door Service, Rainbow Restoration, Shelf Genie, Window Genie
Reunion registration costs are as follows:
Reunion Registration: $455.00
+ Banquet: $100.00
Total: $555.00
As a reminder:
2023 Banquet Tickets are sold separately this year. They are $100 each and are available for purchase on the registration link.
Our Neighborly Main Stage Day will shift this year from the typical Monday timing to Tuesday, October 17, 2023, with our Fun in the Process event to be held on Monday night, October 16, so be sure to include this change in your stay.