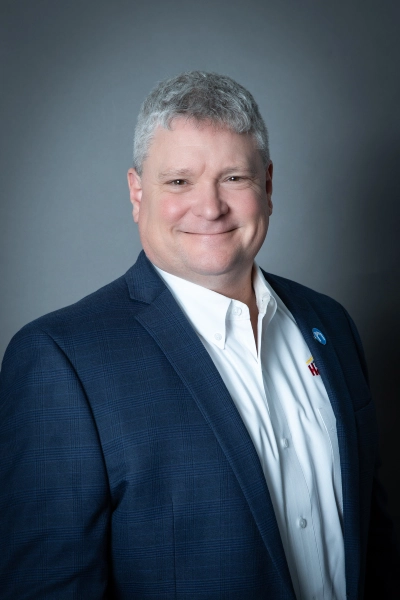 President, Mr. Handyman®
Jeff Palla was named President of Mr. Handyman by Neighborly in 2022.
Jeff joined Neighborly with more than 25 years of senior operations leadership experience as a franchise owner and key leader in the hospitality industry. Most recently, Jeff was a franchise owner of Bloomin Blinds in the Dallas-Fort Worth, Texas market. Jeff previously held leadership roles in the hotel industry serving as Senior Vice President of Operations at LaQuinta for 18 years, where he played an integral role in the launch of their franchise program, growing the business from zero to over 1 billion dollars and 600 units. Before joining La Quinta, Jeff served as a District Manager for BridgeStreet Accommodations and was Multi-Unit General Manager for Red Roof Inn. Jeff was also employed by the Walt Disney Company for five years where he was the Guest Service Manager for various Resort Hotels.
Jeff received a Master of Public Administration (MPA) degree and an undergraduate degree in marketing from the University of Central Florida.
Jeff and his wife, Monica, reside in Denton, TX.
Call phone number