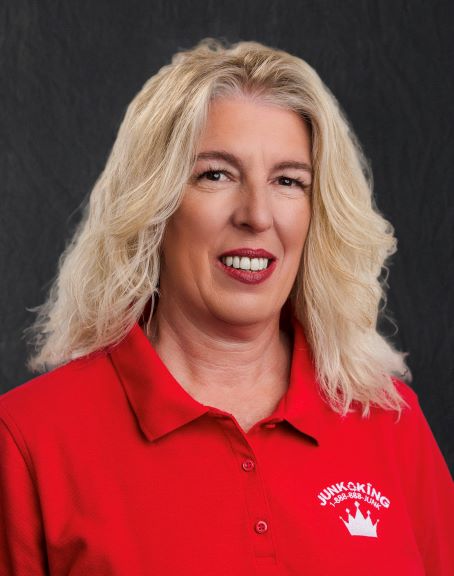 President of Junk King
Lisa Merry is currently the President of Junk King. Prior to the acquisition by Neighborly in November 2022, she served as Chief Operating Officer at Junk King.
Lisa is responsible for overseeing the day-to-day administrative and operational functions of the business. Her focus is on establishing policies that promote strong company culture, as well as designing and implementing internal business operations.
With previous operations experience, Lisa has accumulated a wealth of knowledge from her past leadership roles. Prior to Junk King, she spent more than 14 years at Huntington Learning Centers as VP of Operations and Chief Operating Officer. After, she joined Coverall Health-Based Cleaning System where she managed a regional support center that provided support to 350 franchisees and more than 1,000 customers, before joining School of Rock as Chief Operating Officer. She has also served as a franchise consultant for FranWise.
Lisa earned a degree in mathematics from Pennsylvania State University as well as an MBA from Fairleigh Dickinson University in Teaneck, New Jersey. Currently, she resides in Foster City, California.
Call phone number