Neighborly to Host Motivational Speaker Barbara Glanz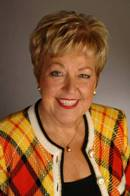 WACO, Texas – (Sept. 12, 2011) – Neighborly, formerly Dwyer Group,is hosting motivational speaker Barbara Glanz during its companywide meeting at Knox Hall in Waco on Sept. 21 at 2:45 p.m.

Neighborly associates will have the opportunity to listen to and interact with Glanz, a Certified Speaking Professional and nationally-known author, who is widely recognized in business circles for the bestselling book she co-authored with Ken Blanchard, The Simple Truths of Service–Inspired by Johnny the Bagger.

Glanz has also written 10 other bestselling books. She was recently inducted into the Council of Peers Award for Excellence Speaker Hall of Fame at the National Speakers Association convention in Anaheim, Calif.

"Barbara is a phenomenal speaker and will serve as the perfect motivational boost for Neighborly team members just before our annual reunion in October," said Dina Dwyer-Owens, chairwoman and CEO of Neighborly. The Neighborly will be celebrating its 30th anniversary at its annual reunion in Indianapolis on Oct. 19 – 21.

"It's my personal gift to our team as we celebrate our 30th anniversary," said Dwyer-Owens. "This is to thank our committed staff for the hard work they do, and encourage them to continually strive for excellence."

Over the past five years, The Neighborly has increased its number of franchise locations by 27 percent across seven brands. Since launching Rainbow International in 1981, The Neighborly has grown over three decades to include Mr. Rooter, Aire Serv, Mr. Electric, Mr. Appliance, Glass Doctor and The Grounds Guys in that order.