Dina Dwyer-Owens to be Featured Speaker for 2015 Tandy Executive Speaker Series at Texas Christian University on Oct. 7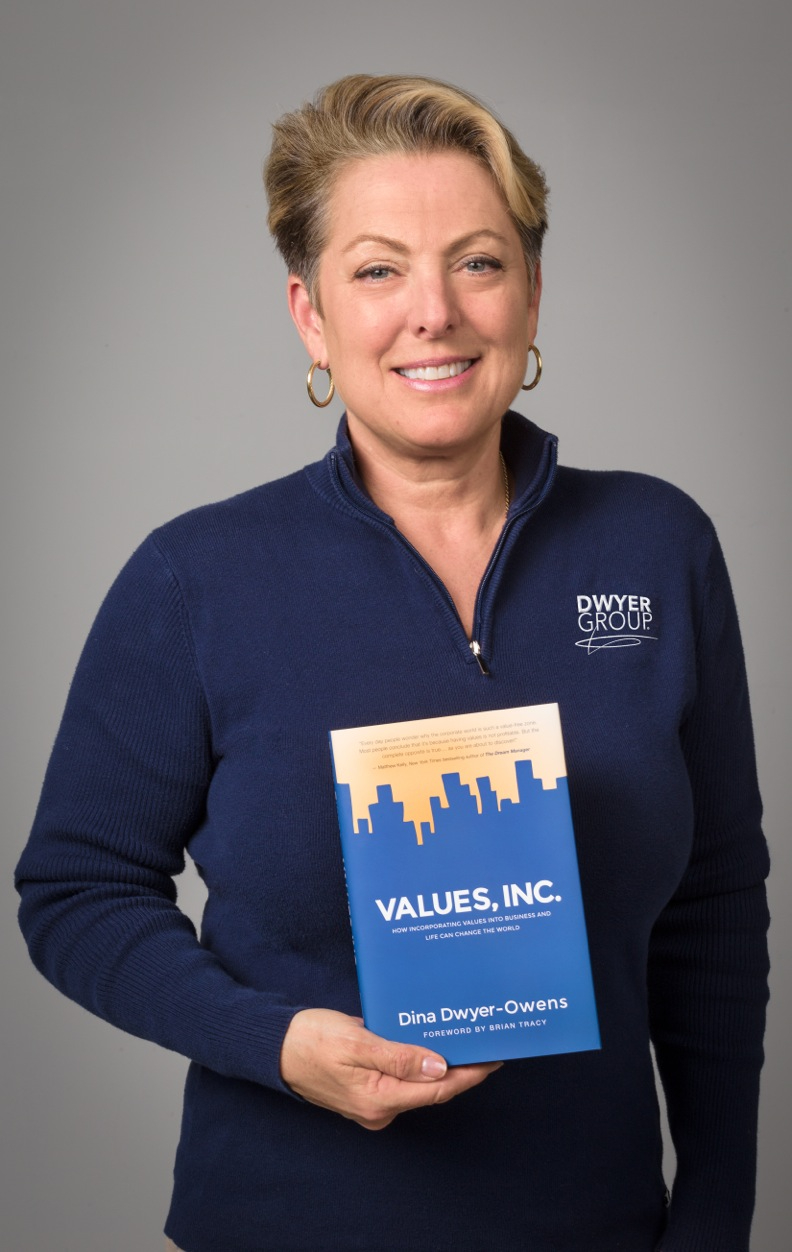 How do you go from a start-up carpet cleaning business to a billion-dollar global company? It starts with a Code of Values. That is the message Dina Dwyer-Owens, Co-Chair of Neighborly, formerly Dwyer Group, and author of Values, Inc., will share on Oct. 7 as a featured speaker in the 2015 Tandy Executive Speaker Series at Texas Christian University in Fort Worth.
"Business industry professionals are hungry for ethics to find a prominent place in the workplace, and there are corporate cultures that are embracing this and realizing profits as well," Dwyer-Owens says. "Values and profits are not mutually exclusive. And that's a message I strive to deliver every chance I get."
Known as the premier event at the Neeley School of Business for local business professionals, the Tandy Executive Speaker Series has given the spotlight to some of the region's most influential national and international business leaders over the years to share their knowledge with others in the business community.
"TCU has a special place in my heart," Dwyer-Owens said. "My daughter, Dani, graduated in 2013, and today she is a successful business owner going after her dreams. So this is a true gift for me to return to a campus that I love, where preparing the next generation of business leaders and sharing great wisdom from pioneers in the community is happening at the highest level."
Known for her appearances on the Emmy award-winning show "Undercover Boss," Dwyer-Owens has grown Neighborly from a million-dollar company to a billion-dollar company since being named CEO in 1999. Today, Neighborly is a global chain with 11 concepts generating more than $1.3 billion in worldwide sales. Throughout the growth of the company, the Code of Values has been always been placed at the front of everything Neighborly does.
Currently, Neighborly is one of the largest franchisors of service brands with 2,100 locations around the world serving 2.5 million customers a year. As co-chair, Dwyer-Owens helps motivate this global brand to lead with values to help provide top customer service.
In her new book Values, Inc., Dwyer-Owens pulls from her experience with the Code of Values at Neighborly and motivating stories she has heard at speaking events around the world. Values, Inc. aims to revolutionize the way business leaders think about success by offering inspiring stories from admirable companies, business leaders and even heroes from across the globe who have overcome obstacles using a firm set of values.
Dina Dwyer-Owens will speak at 7:30 a.m. on October 7 in Brown-Lupton University Union. For more information about Dina, visit www.dinadwyerowens.comOpens in a new tab/window.