Acquires Window Genie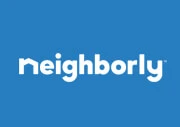 Deal adds more than 100 franchise units and grows Neighborly to $1.4B
in system-wide sales.
WACO, Texas (Nov. XX, 2016) – Neighborly, formerly Dwyer Group, one of the world's largest parent companies of trade service brands, has completed the add-on acquisition of Window Genie, a nationally ranked home service franchise. The deal marks the eighth acquisition for Neighborly in the last 27 months and grows the organization to $1.4 billion in system-wide sales. Neighborly will now have 14 franchise brands with more than 2,600 franchisees across service brands and a record 600+ employees throughout North America, U.K. and Germany.
"We are very excited to welcome Window Genie to our family of quality service organizations," said Mike Bidwell, president and CEO of Neighborly. "This addition delivers both a compelling business opportunity for future franchise prospects as well as a complementary trade that fits our overall portfolio of service brands. Most importantly, we are able to offer a comprehensive residential and commercial service line-up to our customers."
Window Genie offers residential and light commercial window cleaning, window tinting, pressure washing and more. What began as a small window cleaning company in Cincinnati, Ohio, in 1994 founded by current CEO, Rik Nonelle, has since grown exponentially with more than 100 franchise units operating in 29 states. Nonelle will assume the role of brand president for Window Genie within Neighborly organization and has ambitious goals to grow the network.
"Joining Neighborly will allow our franchisees to take part in the organization's collective buying power, provide us with deeper support resources and enable us to rapidly expand our footprint," said Nonelle. "We are looking forward to continued success and serving many more customers."
For more information about Neighborly's service brands visit www.dwyergroup.com.
About Neighborly®:
Neighborly, based in Waco, Texas, is a holding company of 14 franchise businesses, each selling and supporting a different franchise under the following service marks: Aire Serv®, Glass Doctor®, The Grounds Guys®, Five Star Painting®, Molly Maid®, Mr. Appliance®, Mr. Electric®, Mr. Handyman®, Mr. Rooter® (Drain Doctor® in the UK), ProTect Painters®, Rainbow International®, Locatec®, and Window Genie®. Collectively, these independent franchise concepts offer customers worldwide a broad base of residential and commercial services. In addition, Neighborly operates glass shops in New England under the Portland Glass® and Cumberland County Glass® brand names. Neighborly is a portfolio company of The Riverside Company®, a global private equity firm. The firm's international portfolio includes more than 75 companies. More information on Neighborly, or its franchise concepts, is available at www.dwyergroup.com.
Neighborly is also on Twitter at @DwyerGroup.
###
For more information, contact:
Melissa Rubin, BizCom Associates
(214) 306-7421/
[email protected]