Forbes Names Values, Inc. by Dina Dwyer-Owens to Best Business Books From 2015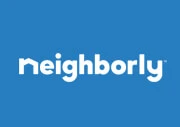 WACO, Texas (February 8, 2016) – Values, Inc., the latest book from Neighborly, formerly Dwyer Group, Co-Chair Dina Dwyer-Owens, was recently named to the Top Ten Business Books From 2015 in Forbes.
"This book is filled with stories and facts that prove that a value-driven organization can come out on top," said Shep Hyken, author of the Leadership column in Forbes that ranked the books. "This may be one of the most important books you ever read," he added.
"This serves as another beautiful validation that the message of Values, Inc. is resonating with people in ways I could have never imagined," said Dina Dwyer-Owens in a recent blog.
Dwyer-Owens released her book last March, challenging business leaders to focus on values. Her hope was to revolutionize the way business leaders think about success by offering inspiring stories from within Neighborly as well as admirable companies, business leaders and even heroes from across the globe who have overcome obstacles using a firm set of values.
Dwyer-Owens has long been associated with her company's signature Code of Values and the culture it has created for the $1.3 billion organization. Now, in Value's Inc., she has provided a roadmap for others.
It's been said that 95 percent of companies that have a code of values don't even use it. "Values, Inc. invites a movement to live right and do right in business and in life for a world in need of direction," Dwyer-Owens said.
The Forbes ranking is the latest honor for the author on a long list of achievements, having shared her book and been invited to speak about leading with values for prestigious university scholars, captains of industry and some of the highest ranking leaders in Washington, DC.
For a copy of the book, visit values-inc.com or order on Amazon.
About Neighborly®:
Neighborly, based in Waco, Texas, is a holding company of 11 franchise businesses, each selling and supporting a different franchise under the following service marks: Aire Serv®, Glass Doctor®, The Grounds Guys®, Five Star Painting®, Molly Maid®, Mr. Appliance®, Mr. Electric®, Mr. Handyman®, Mr. Rooter® (Drain Doctor® in the UK and Portugal), ProTect Painters®, and Rainbow International®. Collectively, these independent franchise concepts offer customers worldwide a broad base of residential and commercial services. In addition, Neighborly® operates glass shops in New England under the Portland Glass® brand name. Neighborly is a portfolio company of The Riverside Company®, a global private equity firm. The firm's international portfolio includes more than 75 companies. More information on Neighborly, or its franchise concepts, is available at www.dwyergroup.com.
Neighborly is also on Twitter at @DwyerGroup.
###
For more information, contact:
Monica Feid, BizCom Associates
(972) 490-8053, [email protected]