Neighborly Celebrates 25th Anniversary of VetFran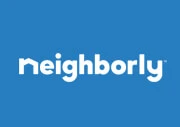 Program surpasses more than $2 million in discounts to more than 370 veterans who have become franchise owners of a Neighborly service brand.
WACO, Texas (February 11, 2016) – Neighborly, formerly Dwyer Group, one of the world's largest franchising companies of trade service brands, is celebrating the 25th anniversary of VetFran, a program started by the company's late founder Don Dwyer Sr. as a pathway to business ownership and civilian life for military veterans.
To date, the organization has awarded more than $2 million in discounts to 374 veterans who have become franchise owners of a Neighborly service brand through VetFran since it began keeping records in 2003.
"Don was a true visionary," said Mike Bidwell, president and CEO of Neighborly. "During the Persian Gulf War, he asked the very important question, 'What are we doing to thank the men and women who are protecting our country and the free enterprise system under which we operate?' His answer was to thank them with VetFran, offering our best financial discounts to veterans who want to own a franchise."
The success of the program that was adopted by the International Franchise Association in Washington, D.C., now includes more than 650 franchisors across the country that have helped more than 6,000 military veterans acquire a franchise business.
Dwyer, a veteran of the Air Force, recognized the exemplary training of U.S. military men and women as a great skill set to translate to franchised businesses. Both utilize leadership skills, hard work and the mindset to follow a proven system.
"We're very fond of what the military does and the people they turn out, and we're proud to provide the opportunity to become franchisees," said Bidwell in an exclusive story with the Waco Tribune-Herald. Himself a veteran of the U.S. Marine Corps and a former multi-unit franchise owner of Neighborly brands, Bidwell added that he expects the program to continue to grow on a national level.
At the same time that the United States continues its drawdown of troops stationed around the world, the International Franchise Association also predicts 3.1 percent growth in the franchising sector for 2016.
For more about the VetFran program at Neighborly, visit http://www.dwyergroup.com/about-us/vetfran-program/.
About Neighborly®:
Neighborly, based in Waco, Texas, is a holding company of 11 franchise businesses, each selling and supporting a different franchise under the following service marks: Aire Serv®, Glass Doctor®, The Grounds Guys®, Five Star Painting®, Molly Maid®, Mr. Appliance®, Mr. Electric®, Mr. Handyman®, Mr. Rooter® (Drain Doctor® in the UK and Portugal), ProTect Painters®, and Rainbow International®. Collectively, these independent franchise concepts offer customers worldwide a broad base of residential and commercial services. In addition, Neighborly operates glass shops in New England under the Portland Glass® brand name. Neighborly is a portfolio company of The Riverside Company®, a global private equity firm. The firm's international portfolio includes more than 75 companies. More information on Neighborly, or its franchise concepts, is available at www.dwyergroup.com.
Neighborly is also on Twitter at @DwyerGroup.
###
For more information, contact:
Monica Feid, BizCom Associates
(972) 490-8053, [email protected]