Neighborly Celebrates Record Number of Service Brands Ranked in Entrepreneur's 37th Annual Franchise 500®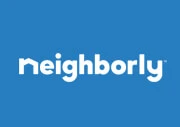 WACO, Texas (January 11, 2016) – After a record-breaking year of growth, Neighborly, formerly Dwyer Group, one of the world's largest franchising companies of trade service brands, is kicking off 2016 with a record-setting nine service brands ranked to Entrepreneur magazine's Franchise 500 list. Published annually in the January issue of Entrepreneur, the iconic list ranks franchise concepts based on emerging trends and industries headed for growth in the coming year.
Neighborly service brands were recognized in the Franchise 500 in the following order:
Molly Maids - #97
Rainbow International - #134
The Grounds Guys - #174
Mr. Appliance - #220
Aire Serv - #221
Five Star Painting - #259
Mr. Rooter - #380
Mr. Handyman - #381
Glass Doctor - #441
Mr. Electric - #473
"We are incredibly honored to have ten of our service brands recognized by such a respected and prominent ranking," said Mike Bidwell, president and CEO of Neighborly. "I credit our talented team members and outstanding franchisees who work extremely hard to boost job creation, deliver superior customer service and create a positive impact in every community. By working together across the system we have positioned our brands for a great year ahead."
In 2015, a historic year of growth and acquisitions, Neighborly roster expanded to 13 service brands and more than 2,500 franchise locations in 10 countries around the world. Today, those service brands account for more than 3 million service calls and $1.3 billion in system-wide sales each year. And the service industry continues to forecast a strong economic outlook for Neighborly franchise opportunities in 2016.
Entrepreneur's Franchise 500 is an annual ranking of the best franchises based on financial and statistical data listed in surveys completed by franchisors across the nation. All franchises are judged based on identical criteria regardless of size.
A complete list of all recipients on Entrepreneur's 37th Annual Franchise 500 is included in the January 2016 issue of Entrepreneur magazine now on newsstands or online.
About Neighborly®:
Neighborly, based in Waco, Texas, is a holding company of 11 franchise businesses, each selling and supporting a different franchise under the following service marks: Aire Serv®, Glass Doctor®, The Grounds Guys®, Five Star Painting®, Molly Maid®, Mr. Appliance®, Mr. Electric®, Mr. Handyman®, Mr. Rooter® (Drain Doctor® in the UK and Portugal), ProTect Painters®, and Rainbow International®. Collectively, these independent franchise concepts offer customers worldwide a broad base of residential and commercial services. In addition, Neighborly® operates glass shops in New England under the Portland Glass® brand name. Neighborly is a portfolio company of The Riverside Company®, a global private equity firm. The firm's international portfolio includes more than 75 companies. More information on Neighborly, or its franchise concepts, is available at www.dwyergroup.com.
Neighborly is also on Twitter at @DwyerGroup.
###
For more information, contact:
Monica Feid, BizCom Associates
(972) 490-8053, [email protected]