Neighborly COO Mary Thompson named to Women of Distinction by the Girl Scouts of Central Texas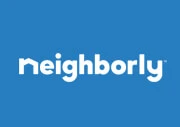 WACO, Texas (March 7, 2016) – Ask anyone across Neighborly, formerly Dwyer Group, community about Mary Kennedy Thompson and you will hear only praise for her inspiring leadership traits, her love for her country, and her passion to give back. Those are just a few of the qualities that earned Mary Kennedy Thompson the honor as a 2016 Women of Distinction by Girl Scouts of Central Texas.
From serving her country in the U.S. Marines to serving as a leading voice in the service industry as well as her local community, Thompson has always been dedicated to helping those around her. She is known for leading by example, coaching and mentoring others to live with values to achieve their goals.
"I am humbled to be nominated by my friends and coworkers for the Girl Scouts Waco Woman of Distinction honor," said Thompson. "Being a part of Neighborly family and a resident of Central Texas has made a profound impact on my life. I am proud to belong to community that encourages positive leadership and mentoring."
Every year, Girl Scouts of Central Texas celebrates women who strive to become outstanding members of their community through individual excellence and high levels of achievement. Whether working to make a difference in the fields of business, education, government, communications, health care, sports, volunteer services, multicultural activities, or Girl Scouting, recipients of this award are women to look to for inspiration.
"Like many past and present winners, Mary Thompson serves as a recognized role model not only at Neighborly, but also within the Waco community," said Mike Bidwell, president and CEO at Neighborly "Mary is living proof that with hard work and perseverance, anything can be accomplished. She is a valued trailblazer at Neighborly and we look forward to watching her continue to grow, lead by example and achieve great things."
Mary was recognized on March 3 among friends, family, and coworkers at the 2016 Killeen, Temple, and Waco Women of Distinction banquet. Other 2016 honorees include Susan Kamas, Mari Meyer, Stephanie O'Banion, and Hilary Shine.
About Neighborly®:
Neighborly, based in Waco, Texas, is a holding company of 11 franchise businesses, each selling and supporting a different franchise under the following service marks: Aire Serv®, Glass Doctor®, The Grounds Guys®, Five Star Painting®, Molly Maid®, Mr. Appliance®, Mr. Electric®, Mr. Handyman®, Mr. Rooter® (Drain Doctor® in the UK and Portugal), ProTect Painters®, and Rainbow International®. Collectively, these independent franchise concepts offer customers worldwide a broad base of residential and commercial services. In addition, Neighborly® operates glass shops in New England under the Portland Glass® brand name. Neighborly is a portfolio company of The Riverside Company®, a global private equity firm. The firm's international portfolio includes more than 75 companies. More information on Neighborly, or its franchise concepts, is available at www.dwyergroup.com.
Neighborly is also on Twitter at @DwyerGroup.
###
For more information, contact:
Monica Feid, BizCom Associates
(972) 490-8053, [email protected]