Neighborly® Acquires Cumberland County Glass And Promotes Steve Butler to President of Portland Glass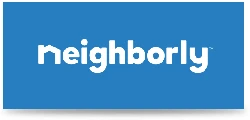 WACO, Texas (Oct. 3, 2016) – Neighborly, formerly, Dwyer Group, one of the world's largest parent companies of trade service brands, has completed the add-on acquisition of Cumberland County Glass for its Portland Glass network, located in fMaine. The deal marks the seventh acquisition for Neighborly in the last 25 months during a record time of growth and also signals the expansion of the organization's only non-franchised, corporate-owned network.
Cumberland County Glass (CCG), founded and exclusively owned by Ken Boucher, has specialized in commercial glass projects throughout the state of Maine for over 20 years. Now, Boucher and a staff of 20 will join Neighborly and immediately extend CCG's commercial glass expertise to Portland Glass locations across Maine, Vermont and New Hampshire.
"We are happy to welcome Ken and his employees to Neighborly," said Mike Bidwell, president and CEO of Neighborly. "We believe the combined businesses will now be even more competitive in this important commercial glass projects market."
Boucher will assume the newly-created position of director of commercial accounts for the larger network. In addition, he will report to Steve Butler, who has been promoted from vice president and general manger to president of Portland Glass.
"Steve has been a wonderful leader for our Portland Glass system, and it's my pleasure to announce that we are realigning his title to better reflect the breadth of his role," Bidwell said. "We are looking forward to continued success with our Portland Glass business as Steve and Ken work to accelerate the growth of the blended businesses."
For more information about Neighborly's service brands visit www.dwyergroup.com.
About Neighborly:
Neighborly, based in Waco, Texas, is a holding company of 12 franchise businesses, each selling and supporting a different franchise under the following service marks: Aire Serv®, Glass Doctor®, The Grounds Guys®, Five Star Painting®, Molly Maid®, Mr. Appliance®, Mr. Electric®, Mr. Handyman®, Mr. Rooter® (Drain Doctor® in the UK), ProTect Painters®, Rainbow International®, and Locatec®. Collectively, these independent franchise concepts offer customers worldwide a broad base of residential and commercial services. In addition, Neighborly operates glass shops in New England under the Portland Glass® brand name. Neighborly is a portfolio company of The Riverside Company®, a global private equity firm. The firm's international portfolio includes more than 75 companies. More information on Neighborly, or its franchise concepts, is available at www.dwyergroup.com.
Neighborly is also on Twitter at @DwyerGroup.
For more information, contact:
Monica Feid, BizCom Associates
(972) 490-8053, [email protected]