Neighborly® Announces Fall 2016 Women in the Trades Scholarship Recipients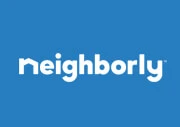 WITT program continues to advance education and career
opportunities for women in the service trades across the country
WACO, Texas (June 14, 2016) – Neighborly, formerly Dwyer Group, one of the world's largest franchising companies of trade service brands, announced today the three recipients of the fall 2016 Women in the Trades (WITT) Scholarship. Each recipient was selected for demonstrating outstanding work ethics and passion for their chosen service trade and will receive a $1,500 scholarship to continue the education and training required for their career paths.
"I am blown away every year by the amazing women who receive the Women in the Trades scholarship," said Dina Dwyer-Owens, co-chair of Neighborly. "This cause is very close to my heart and I am inspired by the women pursuing career options in the service industry. These women continue to defy the odds in the workplace, and to see them succeed with the help of Neighborly is very rewarding."
The fall 2016 WITT recipients are:
Amy Batkins, of Waynesboro, VA
Tara Holm, of Chippewa Falls, WI
Molly Olesky, of Wilmington, NC
Holm and Olesky are pursuing careers in electrical repair, and were recipients of the WITT scholarship last year. Batkins is pursuing a career in emergency restoration.
Funded by Neighborly since 2012, the WITT initiative is one of the most recognizable efforts to educate and promote the hiring of women for traditionally male-dominated roles in the trades industry. The scholarships are available for women working towards a career in the trades or to front-line female employees at franchise locations for any of Neighborly's service brands.
"These women work hard every day in pursuit of the opportunities that the service industry provides. These scholarships will allow them to get closer to their goals and I look forward to seeing all they will achieve in the future," said Dwyer-Owens
The WITT scholarship is open to women 18 and older interested in pursuing a career in the trades and covers tuition, books, travel and/or fees. Funds can be applied to any accredited trade or technical school in the United States or Canada for any of ten specialties, including: HVAC, plumbing, electrical repair, glass repair and replacement, appliance repair, residential cleaning, restoration, painting, landscaping, or handyman services.
Candidates will be evaluated based upon financial needs, previous work experience and their passion for their chosen industry. For more information and to apply visit: http://www.dwyergroup.com/about-us/women-in-the-trades/Opens in a new tab/window
About Neighborly®:
Neighborly, based in Waco, Texas, is a holding company of 12 franchise businesses, each selling and supporting a different franchise under the following service marks: Aire Serv®, Glass Doctor®, The Grounds Guys®, Five Star Painting®, Molly Maid®, Mr. Appliance®, Mr. Electric®, Mr. Handyman®, Mr. Rooter® (Drain Doctor® in the UK), ProTect Painters®, Rainbow International®, and Locatec®. Collectively, these independent franchise concepts offer customers worldwide a broad base of residential and commercial services. In addition, Neighborly operates glass shops in New England under the Portland Glass® brand name. Neighborly is a portfolio company of The Riverside Company®, a global private equity firm. The firm's international portfolio includes more than 75 companies. More information on Neighborly, or its franchise concepts, is available at www.dwyergroup.comOpens in a new tab/window.
Neighborly is also on Twitter at @DwyerGroup.
For more information, contact:
Monica Feid, BizCom Associates
(972) 490-8053, [email protected]Opens in a new tab/window