Neighborly® Celebrates Record Global Growth in 2016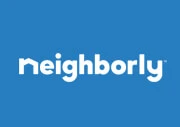 Company completes three acquisitions
Organization grows to 14 franchise service brands
Network expands to 2,700 franchise locations across 11 countries
Brands exceed $1.4 billion in annual system-wide sales
WACO, Texas (December 20, 2016) – Neighborly, formerly Dwyer Group, one of the world's largest franchising companies of trade service brands, celebrated a record year of global growth in 2016 and expanded the network to an all-time high around the world.
"This was another historic year for our organization," said Mike Bidwell, president and CEO of Neighborly. "We grew to 11 countries, added new lines of business to our service trades, continued to build on our leadership position and were honored on the Inc. 5000 list of the fastest-growing private companies in America."
Neighborly completed three acquisitions in 2016 that added:
Locatec, a German-based company with franchisees in Germany and Austria, in May
Cumberland County Glass, a non-franchised add-on acquisition to Portland Glass, in October
And Window Genie, a nationally-ranked home service franchise, in November
The acquisitions, along with strong organic growth of existing service brands, expanded the overall Neighborly roster to 14 franchise service brands and more than 2,700 franchise locations in 11 countries around the world. Today, Neighborly service brands account for more than $1.4 billion in annual system-wide sales and a record 600+ employees across North America, the U.K and Germany.
The year also marked the 25th anniversary of VetFran, a program started by the company's late founder, Don Dwyer Sr., as a pathway to business ownership and civilian life for military veterans. To date, the organization has awarded more than $2.3 million in discounts to 412 veterans across Neighborly service brands.
"Every accomplishment has reinforced our drive to grow and support the most compelling franchise opportunities in the home service industry and to scale that expertise on a global stage," Bidwell said. "This year is a wonderful testament to our team's achievements, offering the most comprehensive residential and commercial service line-up to our customers."
About Neighborly®:
Neighborly, based in Waco, Texas, is a holding company of 14 franchise businesses, each selling and supporting a different franchise under the following service marks: Aire Serv®, Glass Doctor®, The Grounds Guys®, Five Star Painting®, Molly Maid®, Mr. Appliance®, Mr. Electric®, Mr. Handyman®, Mr. Rooter® (Drain Doctor® in the UK), ProTect Painters®, Rainbow International®, Locatec®, and Window Genie®. Collectively, these independent franchise concepts offer customers worldwide a broad base of residential and commercial services. In addition, Neighborly operates glass shops in New England under the Portland Glass® and Cumberland County Glass® brand names. Neighborly is a portfolio company of The Riverside Company®, a global private equity firm. The firm's international portfolio includes more than 75 companies. More information on Neighborly, or its franchise concepts, is available at www.dwyergroup.com.
Neighborly is also on Twitter at @DwyerGroup.
###
For more information, contact:
Melissa Rubin, BizCom Associates
(214) 306-7421/ [email protected]