Neighborly® Celebrates Seven Service Brands Named in Bond's Top 100 Franchises of 2016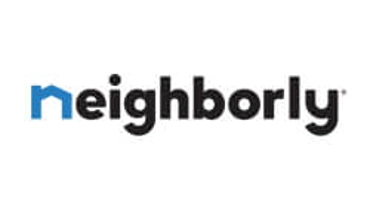 WACO, Texas (May 09, 2016) – Neighborly, formerly Dwyer Group, one of the world's largest franchising companies of trade service brands, is once again winning top honors as the company celebrates seven service brands listed in Bond's Top 100 Franchises of 2016 (7th edition) by Robert E. Bond.
"This has been an excellent year of growth for Neighborly and our brands," said Mike Bidwell, president and CEO of Neighborly. "We are honored to have seven of our service brands named to this year's list and we will continue to work together to grow our entire family of service brands while providing top customer service and franchisee support."
Bond's Top 100 Franchises program features detailed analyses of top franchises with more than 50 operating units. Companies are evaluated on the basis of historical performance, brand identification, market dynamics, franchisee satisfaction, level of training, ongoing support, financial stability and various other features.
The following Neighborly service brands were recognized:
Aire Serv
Five Star Painting
Molly Maid
Mr. Appliance
Mr. Electric
Mr. Handyman
The Grounds Guys
"Our brands would not be where they are today without our talented team members and outstanding franchise owners who work extremely hard to make a difference in their communities through job creation, local support and superior customer service," Bidwell added.
Since 2015, Neighborly roster has expanded to 12 service brands and more than 2,600 franchise locations in 11 countries around the world. Today, those service brands account for more than 3 million service calls and $1.3 billion in system-wide sales each year.
The Bond's Top 100 Franchises, 2016 is currently available on Amazon.com or to view the complete list visit WorldFranchising.com.
About Neighborly:
Neighborly, based in Waco, Texas, is a holding company of 12 franchise businesses, each selling and supporting a different franchise under the following service marks: Aire Serv®, Glass Doctor®, The Grounds Guys®, Five Star Painting®, Molly Maid®, Mr. Appliance®, Mr. Electric®, Mr. Handyman®, Mr. Rooter® (Drain Doctor® in the UK), ProTect Painters®, Rainbow International®, and Locatec®. Collectively, these independent franchise concepts offer customers worldwide a broad base of residential and commercial services. In addition, Neighborly operates glass shops in New England under the Portland Glass® brand name. Neighborly is a portfolio company of The Riverside Company®, a global private equity firm. The firm's international portfolio includes more than 75 companies. More information on Neighborly, or its franchise concepts, is available at www.dwyergroup.com.
Neighborly is also on Twitter at @DwyerGroup.
For more information, contact:
Monica Feid, BizCom Associates
(972) 490-8053, [email protected]