Neighborly® Helps Veterans Build A Business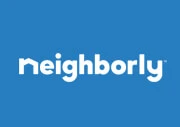 The company awarded five $1,000 scholarships to U.S. veterans
WACO, Texas (June 16, 2016) – For 25 years, Neighborly, formerly Dwyer Group, has been active in helping United States military veterans as the originator of the VetFran programOpens in a new tab/window that offers military veterans a discount on the purchase of a franchise. And now one of the world's largest franchising companies of trade service brands is giving back even more, awarding five veterans a $1,000 scholarship for use with franchise training or other franchise opening costs.
These scholarships are awarded to honorably discharged veterans who have been chosen and qualified to operate a Neighborly franchise. Those service brands include: Aire Serv, Five Star Painting/Protect Painters, Grounds Guys, Glass Doctor, Molly Maid, Mr. Appliance, Mr. Electric, Mr. Handyman, Mr. Rooter and Rainbow International. Veterans had to submit an application at the end of Basic Training for the franchisee. An internal committee reviewed the submitted applications and awarded the scholarships based on certain criteria.
The five veteran scholarship recipients are:
Carl Allen, Aire Serv, Army
Marc Beede, Aire Serv, Navy
Nathan Burkholder, Mr. Appliance, Army
Ricky Jones, Aire Serv, Army
Robert Starvish, Aire Serv, Navy
"Helping our veterans on their career paths in the private sector is a real honor," said Mike Bidwell, president and CEO of Neighborly. "These men and women have fought hard to keep our country safe and in return, we want to thank them for their service and assist those who are interested in franchising to make a smooth transition."
Funding for the scholarships came from Neighborly, Dawson Insurance and PTN Vendor Veteran Scholarships.
Neighborly's passion to help veterans dates back to 1991 when Don Dwyer Sr., founder of Neighborly, created VetFran, a program aimed at supporting veterans and their spouses' ability to access franchise opportunities through education, financial assistance and industry mentorship. Today, more than 650 companies participate in the program and over 6,500 veterans have become franchise business owners.
For more information about VetFran, visit www.vetfran.comOpens in a new tab/window. For more ways veterans can be assisted in business, visit http://www.vetfran.com/financial-small-business-resources-veterans/Opens in a new tab/window.
About Neighborly®:
Neighborly, based in Waco, Texas, is a holding company of 12 franchise businesses, each selling and supporting a different franchise under the following service marks: Aire Serv®, Glass Doctor®, The Grounds Guys®, Five Star Painting®, Molly Maid®, Mr. Appliance®, Mr. Electric®, Mr. Handyman®, Mr. Rooter® (Drain Doctor® in the UK), ProTect Painters®, Rainbow International®, and Locatec®. Collectively, these independent franchise concepts offer customers worldwide a broad base of residential and commercial services. In addition, Neighborly operates glass shops in New England under the Portland Glass® brand name. Neighborly is a portfolio company of The Riverside Company®, a global private equity firm. The firm's international portfolio includes more than 75 companies. More information on Neighborly, or its franchise concepts, is available at www.dwyergroup.com.
Neighborly is also on Twitter at @DwyerGroup.
###
For more information, contact:
Monica Feid, BizCom Associates
(972) 490-8053, [email protected]Opens in a new tab/window