Neighborly® Named to Inc. 5000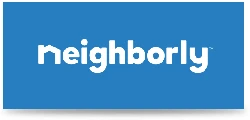 WACO, Texas (August 17, 2016) –Neighborly, formerly Dwyer Group, one of the world's largest franchising companies of trades service brands, has been named to Inc. magazine's 5,000 Fastest-Growing Private Companies in the country for 2016.
The Inc. 5000 list ranks private businesses according to percentage of revenue growth over a four-year period to create a list of the fastest-growing companies in the nation. These companies represent the backbone of the U.S. economy and are a primary source of U.S. job growth.
Neighborly ranks 4742 on the 2016 list. Since re-partnering with The Riverside Company, a private equity fund with locations in North America, Europe and Asia, in August 2014, Dwyer has closed on 6 add-on acquisitions, one being a multi-brand franchisor platform (Service Brands International and its three franchise networks of Molly Maid, Mr. Handyman and ProTect Painters). System sales have increased by nearly 50% to $1.3 billion, both by organic growth and acquisitions.
"This is wonderful recognition for our entire franchise family," said Mike Bidwell, president and CEO of Neighborly. "Our continued growth and success is a credit to our strong network of franchisees and a dedicated corporate team. We would not be where we are today without the commitment, hard work and passion of both our franchisees and our corporate associates."
Complete results of the Inc. 5000, including company profiles and a list of the fastest-growing companies that can be sorted by industry and region can be found at The 2016 Inc. 5000 List of America's Fastest Growing Companies | Inc.com.
About Neighborly®:
Neighborly, based in Waco, Texas, is a holding company of 12 franchise businesses, each selling and supporting a different franchise under the following service marks: Aire Serv®, Glass Doctor®, The Grounds Guys®, Five Star Painting®, Molly Maid®, Mr. Appliance®, Mr. Electric®, Mr. Handyman®, Mr. Rooter® (Drain Doctor® in the UK), ProTect Painters®, Rainbow International®, and Locatec®. Collectively, these independent franchise concepts offer customers worldwide a broad base of residential and commercial services. In addition, Neighborly operates glass shops in New England under the Portland Glass® brand name. Neighborly is a portfolio company of The Riverside Company®, a global private equity firm. The firm's international portfolio includes more than 75 companies. More information on Neighborly, or its franchise concepts, is available at www.dwyergroup.com.
Neighborly is also on Twitter at @DwyerGroup.
For more information, contact:
Melissa Rubin; BizCom Associates
(972) 306-7421; [email protected]