Neighborly Welcomes Cody Pierce as Senior VP of Marketing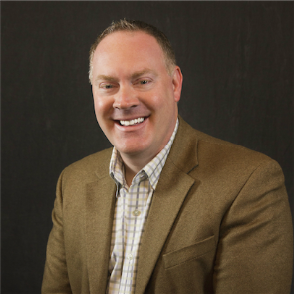 WACO, Texas (April 18, 2016) – Neighborly, formerly Dwyer Group, one of the world's largest franchising companies of trade service brands, has hired Cody Pierce to the position of Senior Vice President of Marketing, effective immediately.
In his new role, Pierce will report to Chief Strategy and Marketing Officer Lisa Zoellner and help guide marketing functions for one of the largest and fastest-growing group of franchise brands in the world.
"Cody brings us a wealth of marketing expertise in the consumer space with a long and successful track record growing and supporting incredible franchise brands," said Zoellner. "His knowledge and the ability to help direct our growing marketing team will have an incredible impact on the leadership position our service brands will command on the road ahead."
With a resume that spans almost 20 years in marketing management roles, Pierce most recently served as the vice president of marketing for Pizza Ranch, guiding national and local marketing for the chain's 195 locations across the country. Prior to that he was the director of franchise marketing for Gold's Gym International, overseeing more than 550 domestic locations accounting for more than $1.2 billion in annual revenues. He also worked at CiCi's Pizza Enterprises and has national marketing and advertising awards to his credit.
"Neighborly is a well-known company that has created a name for itself by leading with values from top to bottom. I am honored to become part of such a well-respected and growing team to help the company and its service brands look towards the future," said Pierce.
Pierce holds a bachelor's degree in communication, advertising and public relations from Stephen F. Austin State University and a master's degree in business administration from the University of North Texas.
About Neighborly®:
Neighborly, based in Waco, Texas, is a holding company of 11 franchise businesses, each selling and supporting a different franchise under the following service marks: Aire Serv®, Glass Doctor®, The Grounds Guys®, Five Star Painting®, Molly Maid®, Mr. Appliance®, Mr. Electric®, Mr. Handyman®, Mr. Rooter® (Drain Doctor® in the UK and Portugal), ProTect Painters®, and Rainbow International®. Collectively, these independent franchise concepts offer customers worldwide a broad base of residential and commercial services. In addition, Neighborly operates glass shops in New England under the Portland Glass® brand name. Neighborly is a portfolio company of The Riverside Company®, a global private equity firm. The firm's international portfolio includes more than 75 companies. More information on Neighborly, or its franchise concepts, is available at www.dwyergroup.com.
Neighborly is also on Twitter at @DwyerGroup.
For more information, contact:
Monica Feid, BizCom Associates
(972) 490-8053, [email protected]