Neighborly® Acquires Countrywide Grounds Maintenance®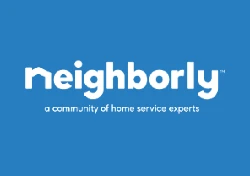 Deal adds more than 50 franchise locations offering professional grounds maintenance services in the United Kingdom.
WACO, Texas (May 2, 2017) – Neighborly, formerly Dwyer Group, one of the world's largest parent companies of trade service brands, has completed the add-on acquisition of Countrywide Grounds Maintenance, a long-standing commercial groundskeeping service based in the United Kingdom. The deal marks the tenth acquisition for Neighborly, which recently reached $1.5 billion in system-wide sales. Neighborly will now have 19 brands with more than 2,850 franchisees and 700 employees across their service brands throughout North America, U.K. and Germany.
"Countrywide brings three decades of experience in grounds maintenance to our organization and is a great fit for Neighborly's growing family of service brands in the United Kingdom," said Mike Bidwell, president and CEO of Neighborly. "We look forward to growing that presence and providing the best professional solution for landscape maintenance and management."
Countrywide Grounds Maintenance offers commercial grass cutting, landscape maintenance, sports grounds maintenance and winter gritting services. Established by Founder Martin Stott in 1985, he and his family have grown Countrywide Grounds Maintenance from a family-owned and operated business into a system with more than 50 franchisees.
"On behalf of the Stott family and Countrywide team, we are so proud of the amazing franchisees who have helped to build the Countrywide network," said Co-Founder Simon Stott. "I am confident that under the guidance and leadership of Neighborly, the future of this organization and our family's legacy will continue to be nothing short of extraordinary."
For more information about Neighborly's service brands visit www.dwyergroup.com.
About Neighborly®:
Neighborly, based in Waco, Texas, is a holding company of 19 service brands, with 17 of which support a different franchise under the following service marks: Aire Serv®, Glass Doctor®, The Grounds Guys®, Five Star Painting®, Molly Maid®, Mr. Appliance®, Mr. Electric®, Mr. Handyman®, Mr. Rooter® (Drain Doctor® in the UK), ProTect Painters®, Rainbow International®, Locatec®, Window Genie®, Neighborly®, Bright & Beautiful®, and Countrywide Grounds Maintenance® . Collectively, these independent franchise concepts offer customers worldwide a broad base of residential and commercial services. In addition, Neighborly operates glass shops in New England under the Portland Glass® and Cumberland County Glass® brand names. Neighborly is a portfolio company of The Riverside Company®, a global private equity firm. The firm's international portfolio includes more than 75 companies. More information on Neighborly, and its franchise concepts, is available at www.dwyergroup.com. Neighborly is also on Twitter at @DwyerGroup.
###
For more information, contact:
Melissa Rubin, BizCom Associates
(214) 306-7421/ [email protected]