Neighborly® Breaks Ground on $2.8 Million New Building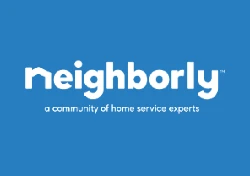 Neighborly Breaks Ground on $2.8 Million New Building
WACO, Texas (February 20, 2017) – Neighborly, formerly Dwyer Group, one of the world's largest franchising companies of trade service brands, recently broke ground on a new three-story, 18,225 square-foot building at 317 Bosque Blvd, adjacent to the company headquarters. The new building will house the company's executive offices, marketing and accounting departments and ProTradeNet division, bringing the entire Neighborly corporate team to one location. Once completed, Neighborly's campus will have more than 100,000 square feet of building space and nearly 14 acres of land.
"We celebrated a record year of global growth in 2016 and expanded our network to an all-time high around the world," said Mike Bidwell, president and CEO of Neighborly. "Being in the business of repairing, maintaining and enhancing properties, it was important we do the same on the home front. Not only is our corporate team expanding, but each week we welcome a significant number of visitors and franchisees to our campus."
Built Wright Construction is overseeing the construction project, which will include utility upgrades, a new parking lot and landscaping. Crews are expected to complete the project by the end of 2017.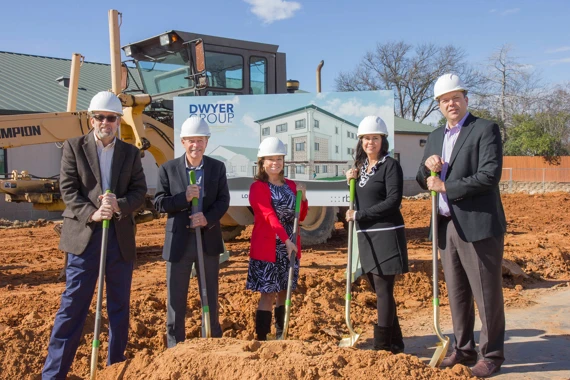 January 25, 2017 – David Wright of RBDR Pilc-Architects; Mike Bidwell, Neighborly CEO; Lisa Zoellner, Neighborly Chief Strategy and Marketing Officer; Mary Kennedy Thompson, Neighborly COO; Jon Shell, Neighborly CFO
Neighborly acquired three new companies last year, including Locatec, a leak-detection service with offices in Germany and Austria; Cumberland County Glass, a nonfranchised company that will complement Portland Glass; and Window Genie, a national company that provides an array of window services.
About Neighborly®:
Neighborly, based in Waco, Texas, is a holding company of 14 franchise businesses, each selling and supporting a different franchise under the following service marks: Aire Serv®, Glass Doctor®, The Grounds Guys®, Five Star Painting®, Molly Maid®, Mr. Appliance®, Mr. Electric®, Mr. Handyman®, Mr. Rooter® (Drain Doctor® in the UK), ProTect Painters®, Rainbow International®, Locatec®, and Window Genie®. Collectively, these independent franchise concepts offer customers worldwide a broad base of residential and commercial services. In addition, Neighborly operates glass shops in New England under the Portland Glass® and Cumberland County Glass® brand names. Neighborly is a portfolio company of The Riverside Company®, a global private equity firm. The firm's international portfolio includes more than 75 companies. More information on Neighborly, or its franchise concepts, is available at www.dwyergroup.com.
Neighborly is also on Twitter at @DwyerGroup.
###
For more information, contact:
Melissa Rubin, BizCom Associates
(214) 306-7421/ [email protected]